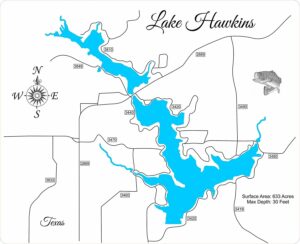 The beautiful Lake Hawkins has a capacity of 11,890 acre-feet and a surface area of 776 acres at the service spillway crest elevation of 343.75 feet above mean sea level.
It has a surface area of 16,919 acres, and a maximum depth of 49.5 feet. The lake was impounded in 1956. This lake's diverse fish community offers many angling opportunities.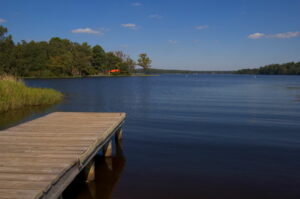 White bass are native to the Cypress River Basin; the population is abundant and contains many legal-size fishes.
The park covers about 55 acres, half-wooded, and includes roughly 1800 feet of shoreline on Lake Hawkins, about 700 feet of which is a beautiful white-sand beach.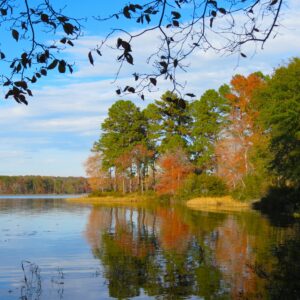 Hawkins is a city in Wood County, Texas, United States. The population was 1,278 at the 2010 census. It is located twenty miles north of the larger city of Tyler. Just east of the community is Jarvis Christian College, an historically black institution of higher learning.
For things to do near Lake Hawkins see: Top 10 Things To Do In Hawkins, Texas
We also like to support our local community, small establishments and local events. Only ten minutes from our private RV park is The Red Rooster Icehouse.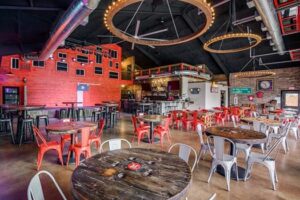 This month's Red Rooster event calendar shows:
Toy Drive/Ugly Christmas Sweater Party and Live Music!
Sat 21st. 7:00 PM CST ·
Red Rooster IceHouse
1470 N Beaulah St
Hawkins,Texas75765
Tel:903-769-0707
Business Hours
Wed and Thu: 
11:00 am – 10:00 pm
Fri and Sat: 
11:00 am – 12:00 am
Sunday Brunch: 
10:00 am – 2:00 pm